Why Us ?
We are not only here to meet your buyer's need with technology and service, but also to close the loan faster so you get paid sooner.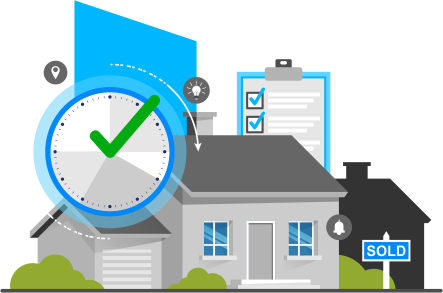 Turn times faster than the industry standard
Always looking out for ways to improve turnaround times in your processes? BASIC could be the answer. Now, be a part of an ever-growing builder community that is not bothered by the disbursement process.
Act in your customer's best interests
Through a technology-led customer approach, get free instant and personalized quotes from 65+ lenders and match your resident with the right lender.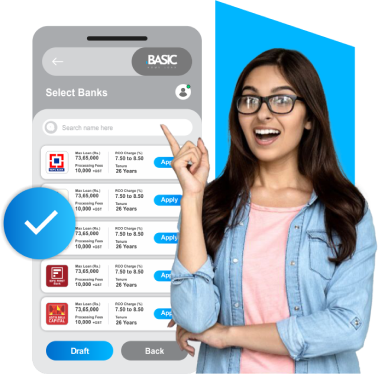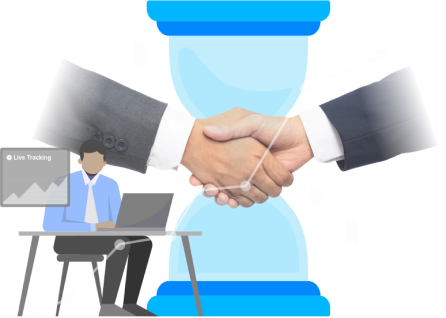 Save time & hassle
Our agents handle all the leg work from handling customer profiles to live tracking of cases with dedicated RM support.
With proper data security - Your data is safe
Data of your customers will be solely used to provide our services. With the digital onboarding of customers, we can assure the protection of customers' data.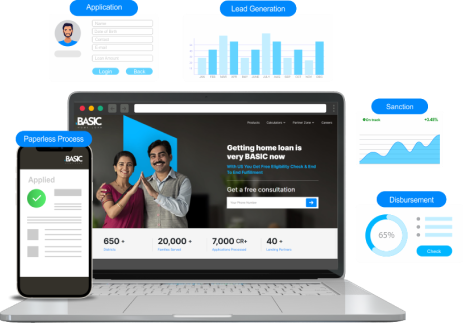 Digital mortgage experience
Everything from lead generation, application, sanction, and disbursement can be processed through the app or from our website.
Best customer service
Here for you today, tomorrow, and future goals.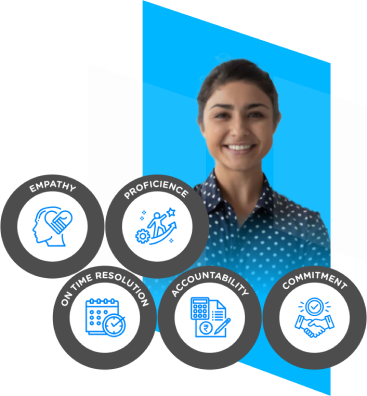 What our Partner Say

I would like to thank BASIC for getting my loan disbursed within 15 days of applying. Decision for approaching BASIC has been proved right by it's prompt and ethical service. Your executive Pratik Sarvankar offered me the best interest rate. I am extremely satisfied. @LoanBasic

Recently took loan from HDFC LTD. @LoanBasic team in Bangalore helped in getting it at the lowest rate. Very prompt service. Loan officer shaik Naseeruddin and his manager Navneet from Bengaluru team offered me the best interest rate. I am extremely satisfied. #Provident

@LoanBasic "Thank you for being so wonderful and gracious to me during the entire loan process! You make everything so easy. I will certainly recommend your services to anyone I know who needs a mortgage. You will always be my go-to!! ✌

@LoanBasic Thank you Navneet and Shaik Naseeruddin for being so promt and helpful during the entire loan process. I will definitely recommend your services to anyone I know who needs a loan. #apnacomplex
Builders we are working with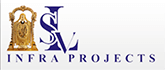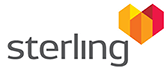 Step 1: Download the BASIC Agent App
Step 2: Click on register now
Step 3: Create account by putting some personal details
Step 4: Put the referral code and create an account.
The documentation in question can vary from partner to partner but there are a few common elements for all partners.
Certificate of Incorporation.
GST Certificate (if applicable).
Cancelled Cheque Leaf
PAN card
Step 1: Lead is created in the system from builders end or by our Project Coordinator (PC's)
Step 2: Then the respective Key acount manager (KAM) call the customer and pitches , if customer is interested an appointment is created by the KAM for Fullfilment Centre (FC) team to co-ordinate
Step 3: According to the mentioned date and time of appointment FC calls the customer and explains the process and suggests the best option to them
Step 4: Once the customer has selected a bank , the FC collects the documents and does all the other formalities needed
Step 5: FC shares the verification link with the customer
Step 6 Once Osv done the file moves towards LOGIN>>SANCTION>>DISBURSEMENT
Multiple Lender to choose from
Transparency and visibility across the process.
Filtration of fraudulent application
Single Window to track all the application
Tracking across the projects
Better predictable cash flow
Live Status updates across banking networks.
We provide the customer with the pre-sanction from the bank which is usually valid for 3 months (depending bank to bank) and once the customer finalises the property they can use the pre-sanction.
This depends from one partner to another. Typically, it takes about 7-8 business days. In contrast, for self-employed individuals, the process may take up to 7-10 business days.
In order to ensure there are no fraudulent applicants, we do OSV at our end before sharing file with Bank which helps to avoid the fraud applicants.
Yes, the productivity is increased due to collaboration as the builder or developers can:
Track all the file (leads) of your customers on a single platform
Can predict the cash flow
Reduction in Total Turnaround Time
The customer chooses the right lender for the home loan with the help of Product Eligibility Matrix(PEM). PEM computes the eligibility on the basis of customer and property profile. Partner with us