14th December 2022
Loan Against Property Vs. Personal Loan
---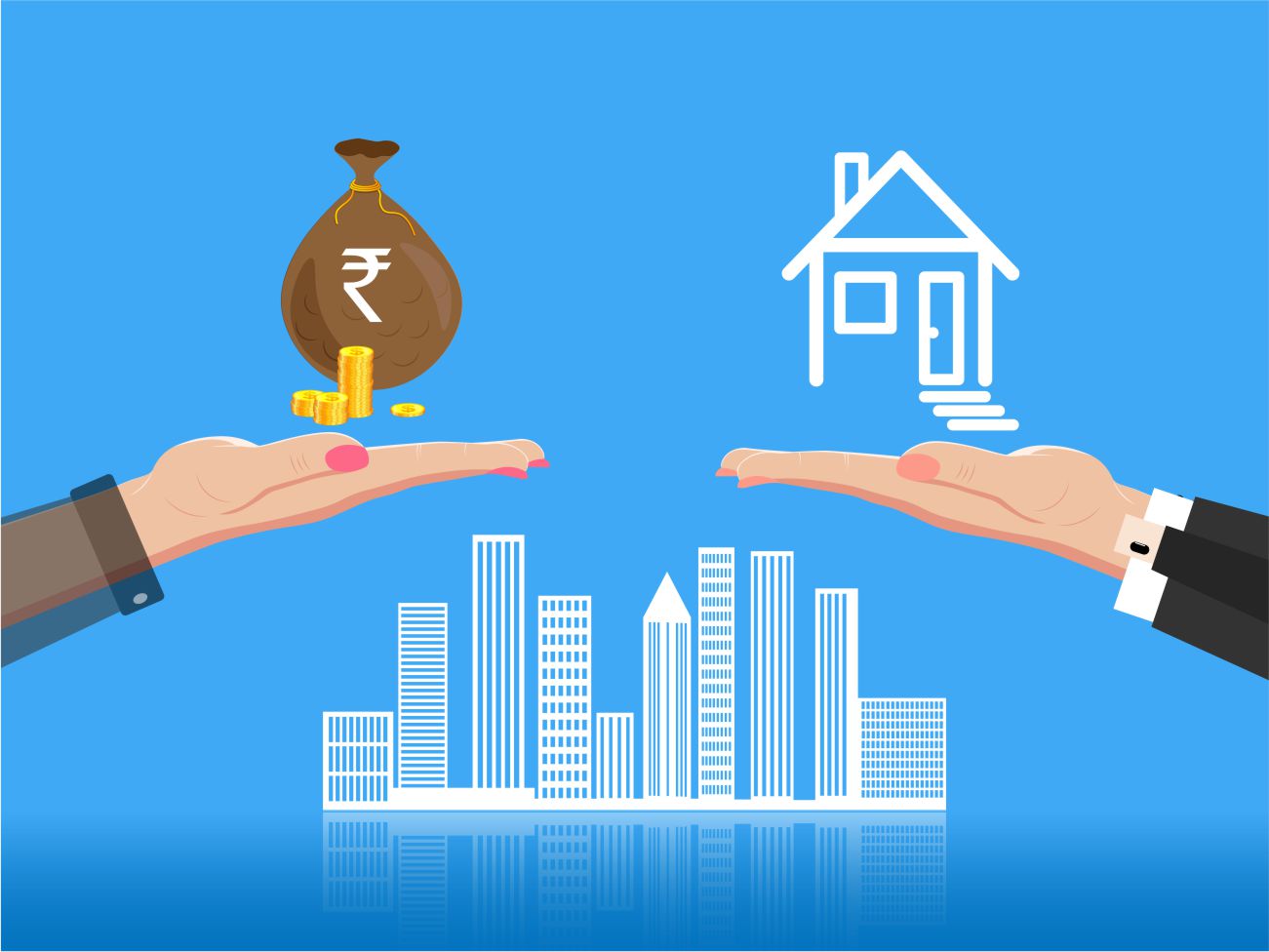 As consumers in a growing and complex financial market, we face a wide array of options for quick and cheap finance. However, we cannot always be sure which deal is the perfect fit for us. Especially when it comes to a home loan, finding the deal that fits in perfectly with our budget and needs is a massive part of achieving our financial goals!
A quick web search would show you that the market for loans is currently booming, and provides a multiplicity of schemes and options. In FY 2022, approximately 2 trillion rupees were disbursed in the form of housing loans, which reflects the positive outlook regarding the market of the current cohort of consumers. Home loans as well showed growth of 21.9%, as compared to the previous two years, and those issued by finance and home finance companies grew by a whopping 76%.
A lot of options have sprung up in the market. To choose the right type of loan for you, you need to weigh both the advantages and disadvantages and do your due diligence on how it will affect your finances in the long run. Loans against property and personal loans are two kinds of loans that immediately come to mind when considering borrowing.
A personal loan pertains to a loan where the borrower does not have to provide any collateral or security. These loans are accompanied by high-interest rates since the lender's risk quotient is quite high. Personal loans are the best option for short-term loans, for amounts that are not too huge, which can be repaid quickly to reduce the interest that will accrue.
On the other hand, loans against property (LAPs) mandate the borrower to provide property as security. This property is mortgaged and retained by the lender until the entire loan amount with interest has been paid off. Since these loans are accompanied by higher interest rates, the funds obtained can be used for a variety of productive activities like an expansion of businesses, or exigencies like medical emergencies as well.
The type of loan you should avail of, clearly, depends on a variety of factors! - ranging from the state of your finances to the need you are seeking the loan for. However, there are a few upsides and downsides to both these types of loans. Below, we have made a side-by-side comparison of both loans for various factors.
1. Size of the Loan
Loans come in different sizes and the amount of loan that can be lent is always larger with loans against property (LAPs). Due to the fact that LAPs are secured loans, they pose less risk for the lender than unsecured personal loans, which pose a much higher risk of default.
Personal loans can go up from 20 lakhs to 25 lakhs, depending on the need as well as the employment situation of the borrower. LAP, on the other hand, allows you to borrow much larger sums (up to Rs. 25 crores).
2. Rate of Interest
After deciding the size of the loan you need to take, the next factor that immediately comes into consideration is the rate of interest. LAPs typically come at much lower rates of interest than personal loans, since LAPs are secured loans and are much less risky for the lender, as compared to unsecured personal loans.
For personal loans, interest rates can reach 20-24%, while for LAPs, they generally do not exceed 15-16%.
3. Maturity
The longevity of the loan, or the time period granted for repayment of the loan (with interest), is also a crucial point of consideration for borrowers.
Personal loans are tenured for much shorter periods than LAPs. These loans are granted for a maximum period of five years. LAPs can stretch up to eighteen years, providing the borrower with a long period to return the principal amount and the interest accrued.
Taking an LAP, would thus, be a lot less stressful than a personal loan!
4. Process
Different people have different reasons for taking loans. Some may wish to acquire to hefty loan, but have time to spare to go through the lengthy process required. While others may require quick finance. Time is of utmost importance to most borrowers.
If you wish to avail a loan quickly, or if you require immediate financial help, then a personal loan would be the way to go. Personal loans are processed much more quickly than any other type of loan, with funds being disbursed anytime between 2-7 days after you have applied for the loan. Meanwhile, LAPs take much longer to process (around 3 weeks) since they also involve property verification.
Taking a home loan can seem like a mammoth task sometimes. However, breaking down your decision into pointers and searching for the loan that fits your needs exactly, helps in turning this mammoth into a simpler one. It is important that as a borrower, you should dig to find the best home loan services. When it comes to your finances, you should settle for nothing less than the best home loan rates that help materialise all your property dreams.
---