30th June 2022
How basic home loan is the best financial advisor for your home loan requirements?
---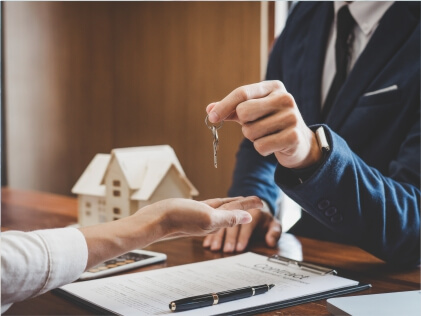 Getting your shelter to live in is a basic need rather than a mere desire. And to fulfill this basic need of having a home to live in is a dream of many. A home is something very close to everyone. After all, it's yours and you feel a sense of belonging to that place you call your home. Unfortunately, in the fastest-growing economy of India, people still don't have places of their own to live in and call home. Financing the home one dreams of on their own can be a barrier to many. This is where Home loans come in.
A home loan can help you finance your dream home. How do home loans work? In simple terms, you borrow funds from a financial organization such as banks on an agreement of returning the loan amount(also known as the principal amount) with a certain interest rate in a fixed period. So to get your dream home, you get the required funds from the institution and you can repay that amount in installments later on in a long period agreed upon by the bank.
What do I need to know about Home Loans before planning to take one?
Knowing a few basic technicalities can help you with going for a home loan. Let's say you are planning to purchase a home and you've been saving up for it for the past few years and you can finally have your dream home along with the help of a bank home loan. So you might be interested in finding more about different home loan schemes offered by various banks and you first want to know about the housing loan in hdfc bank. Let's consider the two possible approaches :
So firstly, you can walk into the nearest branch of hdfc bank and one thing you should be enquiring about from them is the hdfc bank home loan interest rates because different banks and institutions offer different interest rates. In your process of deciding upon which home loan to take, knowing the interest rates offered by different institutions will play a major role.
While comparing the various interest rates provided by different banks and institutions you will come to know that some interest rates might be higher and some might be lower than the others. For example, the interest for a home loan in hdfc might be higher or lower than that of another bank like the sbi bank or the axis bank and that could be a factor when you decide on your home loan. Secondly, instead of going directly to the bank, you opt for searching the interest rate and the home loan schemes online on our website.
Well, something to know about interest rates of home loans and other loans is that the interest rates keep on changing. The interest rates are fluctuating and are not always a fixed rate at which the bank lends money to its borrowers. So as the interest rates are not always the same, while enquiring about the housing loan in hdfc online, make sure that you are searching for the hdfc current home loan interest rate as you may see an older version of an interest rate offered by the bank some two years ago on an article that wasn't updated on the new hdfc current home loan interest rate. And in this case, you can make your decision based on totally wrong information about the interest rate which might have changed a lot since those two years. This makes the point pretty clear that interest rates play an important role when selecting a home loan for your home.
Some other terms that can help go for a home loan include the principal amount, repayment frequency, and the term of repayment. A principal amount is the base money that you will be borrowing from the bank. It is the amount you want the bank to cover for your home loan. The interest is calculated on the principal amount. Repayment frequency is how frequently you pay the small amounts of your loan back to the institution. It could be on a weekly monthly, or quarterly basis depending upon the bank. Another thing to know about is the term of repayment which is the total period in which you are going to repay the amount borrowed from the bank.
What are BASIC home loans?
BASIC home loans is an Indian startup company bringing automation to the industry of home loans. Basic home loans aim at automating home loans for the major part of the Indian population that comprises the middle and the lower-income classes. The team at Basic home loans has developed a "phygital" system that eases the process for an individual to opt for a home loan. From finding the best home loans that suit your requirements to the application process and any final fulfilments, Basic loans got it all covered for you. You are busy with your monotonous work life and cannot devote your time to finding the right home loans for you, you hate visiting the banks and standing for hours in long lines and the whole procedure takes up a lot of time and energy. Basic home loans know it all and are here for the new era of the new India. Basic home loans provide end-to-end solutions for your home loan process, they not only help you find the right and the best home loan fit for you, but basic home loans take care of your whole process for getting a home loan. You are free from all the hassle of the home loan process and basic home loans get your work done efficiently and smoothly. You don't have to worry about going through the whole process of home loans, just share your requirements with basic home loans and their network of agents will get it done for you. Take the example discussed above wherein you are searching for the best home loan you could get and you want to compare hdfc bank home loan interest rates with maybe the sbi bank or the axis bank interest rates. Instead of comparing and researching online or in person, you can simply share your interests in your home loan needs with Basic Home Loans, and you won't have to tire yourself out during the entire process of your home loan application.
Why Basic home loans?


Easy and hassle-free
No more waiting in long lines, requesting a pen to fill up a home loan form, you can get everything done with the ease of your mobile phone. No paperwork, no going the bank formalities, be wherever you are, and get a home loan done in just a matter of a few minutes.
With basic home loans get fast end to end solutions for your home loan application in just three steps :
Share your home loan requirements with Basic home loans – Contact basic home loans and let them know about your requirements for the home loans and the team will start with its work for your home loan.
Get the best home loan offers available as per your requirements – The team will revert to you once you share your home loan requirements with them. Basic home loans will provide you with the best possible home loan offers.
Sit back and relax – Once you've made your way to basic home loans, there's no need to worry. Just sit back and relax while the agent's network at basic home loans gets it done for you. Wait for your home loan to get approved.
Get the best advice for your home loan
The world is full of people who are ready to advise you on anything you ask. But here at BASIC, it's not just any advice you get but the most honest advice you deserve. Get expert advice and make the best home loan financial decisions. How can you be sure that you get the best advice from basic home loans? Check out customer reviews and get to know their story about how they've got the best-offered home loans and decide for yourself.
You don't need to worry about getting the best deal, basic home loans do the work for you. Get the best-personalized offers as per your requirements in just a few simple steps. Share your requirements and answer some questions and the team reverts to you after evaluating your requirements and the profile.
---